Lady Cordova Tattoo Artist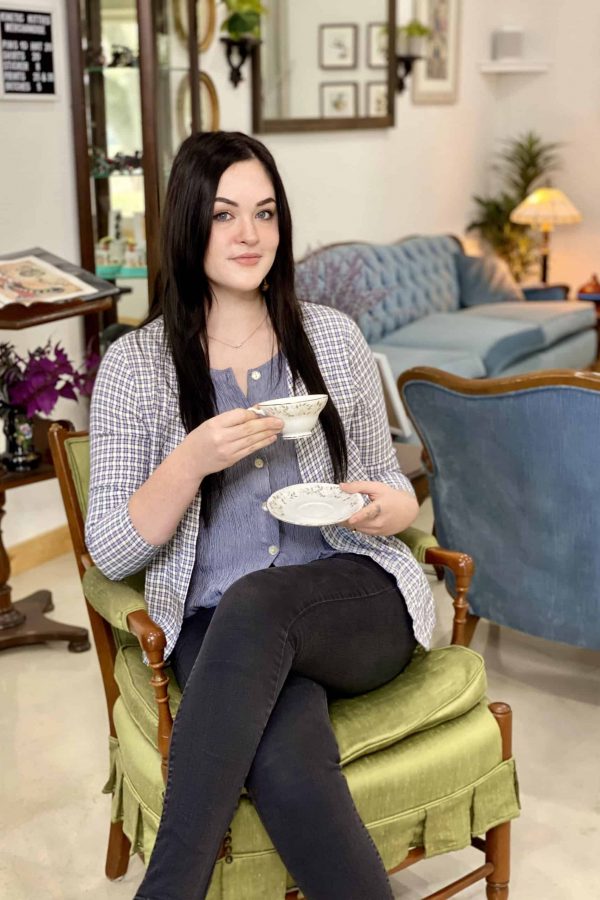 I have a degree in fine arts and a fancy name, but at heart I'm just a girl from the country. I still regularly get down on acrylic pet portraits, children books illustrations, and anything else that catches my *ahem* fancy. Unlike artists who dreamed of pursuing a tattoo career from a young age, I stumbled into the profession a couple years ago after being graced with some kind advice. If I'm being totally honest, tattooing has brought forth many positive changes in my life, and I am truly grateful for the experience each new client presents.
Speaking of the new and wonderful, I'm not only entertained by a plethora of artistic styles, I also have an eclectic taste in music. If you have any new bands you think are worth checking out, let me know!  That said, I like everyone have my favorites, for instance, the art styles that bring me the most joy are illustrative and black-work. I'm passionate about bringing fantasy, bizarre, and wonder-filled concepts to life. I feel the best tattoo is crafted from a hands on, inclusive method of creation, where the client and I spend the time to fully understand their vision before putting lead to paper. I firmly believe one should never rush something that is meant to last forever. In the end, I'm just delighted to take someone's imagination and transform it into a design that just makes sense.